Nelu's is a complete BTL (Below the Line) advertising solutions provider, providing clients the services of Nelu's Ad Merchandise, Nelu's Events & Exhibitions, Nelu's Print and Nelu's Signs.
We work within a close knit team of experts, who have serviced clients for years, following the simple yet strong philosophy that has helped us grow from strength to strength.
To be market leaders in providing total advertising solutions of global standard to Sri Lanka's Brands & Marketers, who will recognise us as the "Benchmark" in each of our core sectors.
The management and staff of Nelu's are committed to satisfy our customers by adapting proper quality control, economical pricing and speedy job execution systems according to ISO 9001:2000 requirements and to continually improve our infrastructure, products, customer relationships and service levels through staff training.
"...a journey of a thousands miles, begins with a single step"
Our humble beginnings date back to 1973 as a small screen printing and production house to support the local industry. Our founder and Chairman Mr. Nelu Fernando's vision continues to raise the Agency's reputation to greater heights, with the same innovation and determination that made Nelu's what it is today.
The concept of a total solution under one roof, backed by an experienced Marketing, Client Servicing, Creative & skilled Production Team of more than 200, working in modern, state-of-the-art workshops & printing facilities, keep Nelu's at the forefront of the BTL Advertising Industry in Sri Lanka.
Nelu's currently holds a supreme reputation of being focused on our core strengths - Creative Innovations & Infrastructure; and have established several Benchmarks in Pricing and Quality within the competitive Sri Lankan Advertising industry. While BTL Advertising remains our core business, we have now specialized into "selected areas of expertise" within the BTL industry, thereby serving an impressive portfolio of local and overseas clients.
Nelu's is capable of providing an unmatched service due to our in-house production infrastructure facilities, which allow us to execute entire operations within our reach in double-quick time. All our factories are situated within close proximity to our marketing office, thereby optimizing service and time management.
Offering expertise in Brand Promotions, Brand Elevation, Brand Communication, PR Campaigns, Events, Special Projects and all other promotional techniques, Nelu's focuses on keeping clients within reach of the latest ad products and developments; thereby gaining productive Ad mileage to elevate their brand and keeping them "Above-the-Noise" with contemporary solutions.
At Nelu's we provide a non traditional approach to advertising, by offering our clients the comprehensive solution, from strategy to execution; together with an unmatched service and an all-round friendly and flexible atmosphere.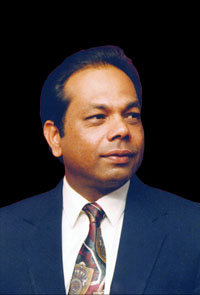 There is a long history behind our organisation; The reason for this is the excellent service that we provide to all our client. We own an experienced, capable and energetic staff and we use the state of the art technology. We are always ready to provide our clients with a unique, creative service. That is why We're in the forefront in our field of advertising.
Our brand servicing team prides itself on being dedicated to offering a first class service to each and every client which is a part of our company policy. To take your brand further and to eliminate time consumption and any hassle, the brand servicing team always has the support of all Nelu's divisions including production, procurement, traffic control, human resources, finance, transport and administration. In order to achieve our goal of a timely delivery to our clients.
-Nelu Fernando-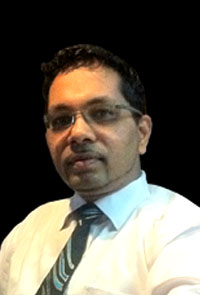 We have a clear vision, a vision that will benchmark each co service sector of Nelu's in the minds of Sri Lanka's brand marketers and even our competitors. We will achieve this through continuous introduction of latest technologies in promotional merchandise which will in turn help them project their brand innovatively to their target markets.
-Dilshan Fernando-
The Nelu's management team has a flat hierarchical structure, allowing quick decision making and job execution.
Mr. Nelu Fernando




Chairman/Managing Director

Mr. Dilshan Fernando




Director General

Mrs. Marie Fernando




Director Finance

Mr. Lakshan Fernando




Director International Business

Mr. Sunil Fernando




Director Manufacturing

Mr. Wigbert Perera




Head of Human Resources

Mr. Pandula Weerasekara




Head of Finance

Mr. Chamal Heendeniya




Head of Nelu's Print & Client




Servicing